Ever have the desire to throw your very own wine tasting party? But not sure exactly how to go about it? All you need is a guest list, wine glasses, the perfect food pairings and… Of course the perfect Fine Wines! Make sure to bookmark this page and Read on to find out what you'll need to throw an Amazing Wine Tasting Party. One that everyone will be talking about for months to come!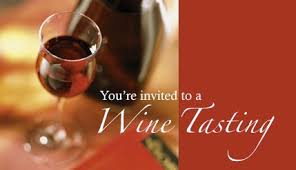 Fastest Growing Wine Club On The Planet.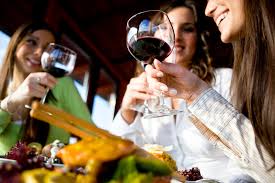 Direct Cellars give wine Connoisseurs, like you and I opportunities to experience fine wines of the world. These Fine wines are hand selected by expert wine tasters. More importantly, these wines come from wineries all around the world. In addition, when a completed batch is found that meets their standards… They buy up the entire batch. Yes that is right the entire batch is bought! And that in turn, is what makes Direct Cellars the only place you can experience these perfected fine wines.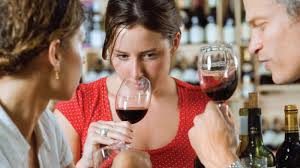 Since you are here and reading this right now, you must have an interest in wine. You may think… "Well, this is going to be too expensive for me". Don't worry… This social wine of the month club is actually not as expensive as you may think. It's the same cost as any mass produced wine on the shelf. And the best part? You don't have to go out and buy it. Direct Cellars ships direct to you each and every month. More importantly, A pairing sheet comes with the wine. Which tells you what food will pair the best with each wine you receive for your wine tasting pleasure.
First, you will want to start ou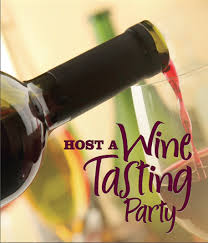 t with the white wine tasting. Then move on into the darker stronger wine tastings (red wines). In addition, a pallet cleanser will be needed as you go. For example, a clean veggie like cucumbers and light breads. Hence, this cleanses the pallet between tastings. You will also need foods that pair well with each wine.
Get a RSVP if you can so you will know how much wine you'll need For Your

Wine Tasting Party.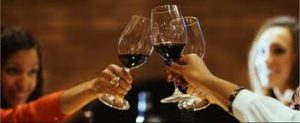 This also allows you to make some light small appetizers to start off with and some for a pallet cleanser. This is just general information that you will want to know. Put your wines out on the table, in an attractive arrangement, so the guests can see what they're going to taste. And get even more excited for the night. Arrange the glasses, water, napkins, crackers, bread, and paper cups (or spittoons if desired) for your guests.
Palate Cleansers For Wine Tastings.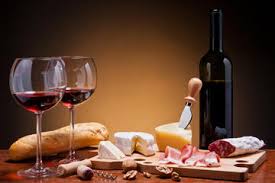 Along with plenty of cool water, keep your taste buds neutral and awake. Bland crackers (for example, water crackers) or bread (a plain baguette, nothing grainy) which "act like sponges". Avoid anything flavored or overly salty… The point is to refresh the palate for each new wine.Thus absorbing any lingering flavors as well as the wine. So you don't get too tipsy during your wine tasting adventure.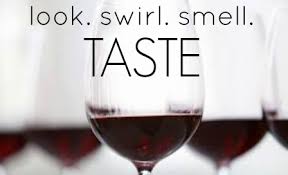 It doesn't take much to taste wine and look like an expert. Just tell your guests what they're going to drink. Then have them hold the glass and swirl it around for a few seconds to let the wine "breathe". And then have them smell the wine to get a better sense of the flavor. After that, your guests should take a small sip of the wine, swirl it around their mouths for several seconds, and then either swallow it or spit it out. Moreover, some of your guests may prefer to spit their wine out so they don't get "wine drunk".
Supplies needed for a wine tasting party are the following.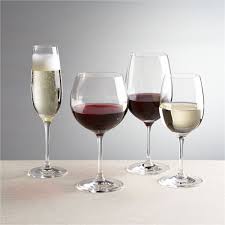 Wine glasses. which include both white wine glasses and red wine glasses for each of your guests. Have a small rinse and dump container if you desire. You can get wine glasses pretty cheap at a dollar store or Walmart.
First, You need enough wine to pour 1.5 to 2 oz. pours for each tasting. When you start this you may want to have a couple cases of wine around to get enough to throw a party on the spot, or plan them and order for each.
Also, you may want to use ice buckets to chill the wine and place on tables. This way, you don't have to constantly run back and forth from the fridge. I usually use these at my Wine Tasting Party as a center piece.

In addition, a Long table is needed to set up wine glasses, place-mats and appetizers on. Or you may choose to have 2 long tables. One for food and appetizers. And the second for glasses and place-mats. Furthermore, a White table cloth is best to use for wine tasting parties.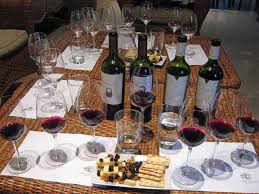 Foods; Just some cheap breads, small meals and maybe a veggie platter. You may want some appetizers that pair well with your wine selections. So if you pass out appetizers at the end that will serve two purposes. One, they will eat and add food to their stomach and also show the power of pairing food and wine.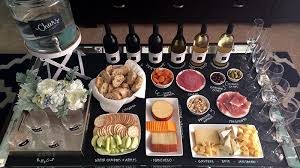 Obviously, the wine. Pick your wines based on the theme you'll be going for. In general, it's good to have wines in different price ranges. From pretty cheap to more expensive, if you can afford it. Make sure that you have enough wine for your guests. For example, a bottle of wine can pour 5 regular glasses of wine. Which is enough for 6-10 people to taste at a wine tasting party.

Have at least 2 corkscrews in case you break one.
Wine Glasses.

For wine tastings You will not be able to give each of your guests a different wine glass before every new tasting. Just one glass per guest will do. Rather, one longer and less oval-shaped glass for whites… And a rounder, larger glass for reds.
The glasses should have stems so the guests don't warm the wine with their hands. Explaining the reason for the stem as a cool fact is sure to impress your guests.
The glasses should be clear so the guests can see the color of the wine. Showing your guests about how to see the qualities of the wine. As well as the clarity and quality. Also, you can hold it up to a light background to see what is in the wines.
First, you should decide whether you want to give your guests a light meal before or during the tasting. Or serve appetizers or dessert after the tasting. I personally prefer to serve appetizers fit for a meal during the tasting. At other times, I serve appetizers at the beginning (with white wines) and then… Small meals with the red wine tasting. This is because white wines go better with appetizers and the reds go well with meats and pasta's.
As a rule of thumb, for white wines you want more bland foods. Such as roast chicken, turkey, Smoked ham, smoked salmon or trout. I prefer to have assortment of cold meats, cheeses and black olives. Also meat and cheese wraps work well. Also, Fresh fruit, bread and cheese pairs well with most wines (red and white). Moreover, rule of thumb for red wines are foods with a lot of flavor. Such as red meats, smoked ham and fish. As well as the more rich in flavor cheeses and egg rolls.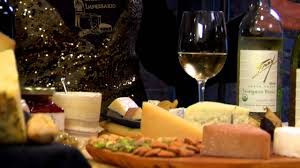 A selection of cheeses served alongside a good variety of biscuits, grapes, chutney and pickled onions. This is always a 'classic choice' for a Wine Tasting Party and goes down well with guests! Furthermore, you could have cheese from a certain country if you are hosting a themed wine tasting party. Or ask guests to bring a cheese that best describes them (or a cheese they have never tried). This can be a fantastic way to open the evening and get the wine flowing!
Tapas dishes are ideal for a wine tasting party. The small Spanish dishes offer great variety and you will be sure to cater for everyone's taste buds.
Here is a Tapas recipe idea – slice a small onion and two small potatoes thinly and fry until a golden brown color. Then pour in four beaten eggs, mixed herbs and a handful of cheese and cook like an omelette. Flip it over and cook on the other side. This makes for a fantastic finger food snack or alternatively, cut the omelette into small triangles and use cocktail sticks to serve.
Italian dishes – serve your guests a delightful array of mini size Italian dishes; meatballs, pasta and pizza! 
Bread and dips – mezze boards are the perfect appetiser with wine. The combination of flavoured dips, fresh bread and wine is simply divine.
Chinese – serve a tasty platter of Chinese food for your guests to enjoy, from crispy spring rolls to chicken satay sticks.
Vegetables – grilled vegetables make easy work for appetizers. Simply slice your vegetables. Then add any herbs or dressings and grill for 5 minutes (approximately).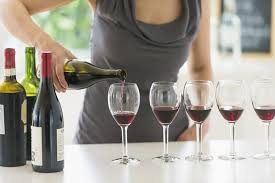 Beef and lamb dishes go well with red wines. As well as, flavorful cheeses. Usually a full-bodied red such as a shiraz or cabernet/shiraz blend works well. Other Suitable wines include Barbera, Sangiovese, Cabernet Sauvignon, Merlot, Syrah, Pinot Noir, and Zinfandel. In addition, the following work well with most red wines.
Smoky Three Cheese Fondue.
Roasted Fruit & Cheese Plate.
Buttered Parmesan Crostini.
Shrimp Scampi Dip.
Homemade Cheese Straws.
Ham & Cheese Roll-Ups.
Give People Time To Take Notes At Your Wine Tasting Party.
After each wine tasting… Let people write down their impressions. Also give them time to think about it. People may be a little shy about their impressions because they don't feel like experts. So make sure to make them feel comfortable.
Giving everyone a minute to think will also keep people from getting affected by the opinions of others. Here are some things to look for as you take notes. You may want to provide A tasting grid at your Wine Tasting Party. This can help your guests identify the flavors of the wine and jot down their impressions. You can find some great ones online.
Aromas and flavors. Any flavor or aroma that comes to mind should be written down. Whether it's blackberry, honey, lemon, chocolate, pear, earth, or pomegranate.
Texture and weight. See if the wine is light and crisp, full-bodied, rough, or smooth.
Balance. Does the wine have a smooth mixture of flavors, or does one flavor, such as oak or tannins, dominate the beverage?
The finish. See if the wine lingers on your palate or if it disappears the second you swallow it. A good wine should linger.
So if you love wine and throwing your own wine tasting parties… This may be right up your alley. With Direct Cellars, not only can you become a member and get fine wine each month (along with discounted pricing on additional wine). But you can also start your own wine business. You won't need a licence to sell alcohol either. Because with Direct Cellars you are sharing a wine club membership with others.
Whether you want to just enjoy the Fine Wines yourself, or be a part of our Vision of Sharing this with others, this Presentation will explain the simplicity:

And another thing, if you choose to join Direct Cellars as a business partner, I will be helping you grow your business personally. I am looking for people that I can work with. As well as, teach them how to grow their own wine business. When you sign up, I will be notified that you are on my team and will be getting a hold of you via e-mail. If you have any questions you can reach out to me on Skype at: michelle didier. Or register for updates (at the right) and e-mail me direct.
Additional Wine suggestions For A Wine Tasting Party.
| Appetiser | Wine suggestion |
| --- | --- |
| Antipasto | Pinot Gris, Chenin Blanc, Pinot Blanc |
| Caviar | Sparkling Wine |
| Cold meats | Riesling, Barbera, Vignoles, Seyval Blanc |
| Nuts or olives | Sparkling Wine |
| Pasta | Sauvignon Blanc, Chenin Blanc, Riesling |
| Vegetables | Pinot Blanc, Sauvignon Blanc, Barbera, Dry Riesling |
| Quiche | Chardonnay, Riesling, Chenin Blanc, Viognier |
| Smoked fish | Pinot Blanc, Sparkling Wine, Riesling, Gewürztraminer |
References; wikihow.com, simplemost.com, wineware.co.uk/, bbcgoodfood.com, sunset.com.