Since you landed on this page you are most likely looking for information on Rory Ricord and his Link Post Blogging system. There are so many things popping up online on "making money from home" these days. It's so hard to figure out which money making solutions are truly scams or not. This is my personal Review on the Rory Ricord Link Post Blogging System. Also, I will be including what to look for when deciphering which online money making solutions are most likely scams or not.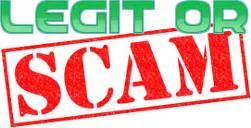 First of all, it's hard to do a review on this without actually trying out this system. I have looked for ways to make extra money online for a long time and have tried many. My main goals in my many searches was to find a way to make enough money to pay off some bills… And then to eventually replace my job.

First off, I was looking for a solution on earning extra income. I'm a Nurse and at the time I had mastered a lot in my career. To be quite honest, I was getting board at the time. Over time had become a thing of the past at the Nursing home I was working at. With all the overtime hours taken away from me, I was having a bit of trouble adjusting bill wise. Not to mention, I was getting bored with all the extra time off.
So, I set out to find ways of making money online. At this time I was so computer illiterate that it wasn't even funny. I didn't even understand how to send an email let alone Blog. First, I started with the paid surveys. Which do pay out, but they take so much time to complete. And most of them pay $0.25 to $0.75 a pop. After a few weeks of doing this I soon realized that I was only making a little over a dollar per hour to complete these surveys. Plus, I was spending more time trying to get accepted for these surveys than actually taking them.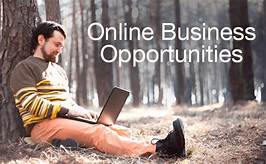 Shortly before Christmas of 2017, I stumbled on Rory Ricord Link Post Blogging System. I watched the video's and did my research. I didn't want to pay any money if it was just another scam. It all made sense to me, but they wanted $97 to join the program and another $87 or so to set up a Blog site for this Link Post Blogging System. After thinking about this over the next two weeks I realized something…
Being honest, I was quite worried that t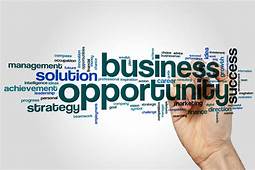 his would turn out to be just another scam. But, I did realize that this was also a business venture. And I felt it would be great to own my own Business. Especially for all the tax breaks you get for owning a small business.
Let's face it, to start your own business these days takes a lot of money. After searching for other online business' I realized that most of them costed $4,000 and upward. Especially the drop shipping business'. So, my thought process was this, "What if this is Real, and I miss out on a great opportunity?" I was also worried that this could possibly be a scam because of the low overhead cost of it.
However, my curiosity got the better of me and I signed up for the link post blogging system.
I remember it well because I signed up on Christmas day of 2017. I was determined to learn everything that I needed to learn to be successful at this. However, I didn't think I needed a mentor so I watched the video's and tried to do the system myself. I got pretty far by myself and learned a lot. But I became a bit lost. So, after Christmas and new years had passed I called the support line and was given a Mentor to help me one on one. And I'm so glad that I did.
I found with this Program that you have to be willing to learn and "Be Teachable". And actually they tell you this right up front. Tell you what, there was times that I was about ready to quit because I had a HUGE learning curve to get thorough. And doubts that I would be able to learn this system. All I really knew about computers was how to copy and paste… And how to search things up online. I had taken a very basic computer skills class in college. So I knew how to create word documents to type on. I'm telling you all this because I feel that if I can do this… Anyone can.
Lastly, I am so glad I didn't quit and I stuck it through. I now own my own Business. As well as, my own Blog site and have access to a community of people that are working this system too.
It's like having a whole other family With these like mined people.
I am now a mentor and have students that I teach this system to. Everyone who comes into this program is able to become a mentor if they choose to. This is defiantly NOT a scam. I am making money with this Link Post Blogging System. But, it does time time and hard work. You have to be teachable and follow directions. We have weekly business meetings and hear from Rory Ricord himself.
As a Nurse, I am very good at reading people and their intentions. And without a doubt in my mind… I know that Rory Ricord developed this system so we ALL can make money and become successful too! In addition, I am so glad that I got started with this because you never know what can happen in your life. Not long ago I got hurt at work and have lost a lot of time from work because of this. Shortly after my injury, I had to get shoulder surgery. So I am so grateful to Rory Ricord for this system. It has helped me in so many ways.
Watch This Short Video Below To See What This Link Post Blogging System Is All About.
How To Know The Difference Between A Scam And A Legitimate Money Making System.
If it seems too good to be true, then it most likely is. When searching for a way to make money online… What are they promising you? Think about it for a moment. Are they Saying you can make "handful's of cash" while holding that couch down? You do nothing and it makes money on Auto-pilot?
They are saying a Particular System Is a Scam and Are offering "their" Money making product or system. I see this online a lot. Before you know it your on another page offering a different way to make money online.
Get Rich Quick Ploys. No one get's rich quickly unless you win the lottery or Publishers Clearing House sweepstakes. The things that are worth it takes time and effort.
We will give you $375 just for signing up. These usually lead you to an offer or sign up page for something else. Sometimes these take you to an online survey. I used to fall for these. They are just click bait ploys.
This is a proven system that works for people who are series about making changes in there life. Rory Ricord is someone who has proven this system to work. And he has 28+ years of experience to bring to the table. Making money online with this system is happening for so many people. I am so glad I did this!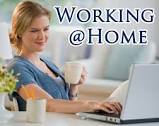 On this note, I personally recommend this system if you can do the following.
follow instructions and are teachable.
Willing to put some work and effort in.
Watch the training video's and follow along.
Give yourself time to learn and get with your mentor as questions arise.
Do all the steps to this program in the order that it is given.
Does it happen over night? NO. You will reap the benefits of your own work. You get out of it what you put in.
Whether you want to Blog about your life or something else… It doesn't matter either way. Hence, Link Post Blogging is a way to make money through advertising online. On another note these are methods that ARE proven to get you traffic and to get you PAID for doing so.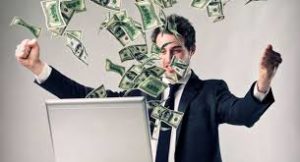 Moreover, this isn't just about BLOGGING – This is about making money and doing a valuable service. We are connection people with great products. There are literally thousands of products to choose from. Moreover, this proven system requires you to be able to follow simple instructions and to be teachable! It doesn't need you to sale anything, talk to anyone, or handle any products EVER. LETS START HERE NOW AND GET YOU SET UP. On this Note, Let's Make Money Using this amazing Link Post Blogging System!
This Is Exactly What Is Available To You When You Are

 

Blogging With Rory Ricord

. 



First, you'll be able to be set up in just a couple of days and have a way to make money each and every day. Second, there will be a slight learning curve and you will be assigned a personal Mentor to walk you through it. In addition, your Mentor will be there to hold your hand as we begin this journey together.
This Link Post Blogging System is the Guaranteed Way to make money. Through creating a single website that allows you to market literally anything. Rory Ricord will show you exactly what to market, where to market, and how to make money. Once you get started, you can immediately make money blogging. We show you and guide you through everything. How much you make depends on you and the effort you put in.
Work with Rory's Sta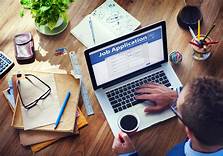 ff to build up your Hourly, Daily, Weekly and Monthly income Goals. There are no limits to the earning potentials. We will guide you all the way to make money blogging.
In conclusion, when I first started blogging I was Amazed by how much I was learning and how much fun I was having. In addition, I love how I am creating something unique and can share my knowledge with others. Not only is it rewarding through creating something of my own… It is also rewarding money wise as well. Let's Make Money Using the Internet today!