Energy Boosting Smoothies are a great way to boost your energy levels throughout the day. Not only that, but they are a great replacement for Breakfast. Not to mention, the added weight loss benefits I have noticed when I drink these energy boosting smoothies. My main focus is on loosing weight and gaining energy levels thought my busy day.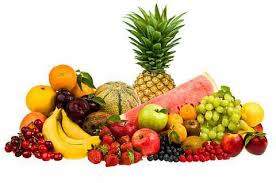 First of all, I started on my energy boosting smoothies venture for a few reasons. Rather, by the time I hit my mid 30's I noticed that my metabolism had started to slow down. And with it, I steadily began to gain weight. My diet and activities had not changed at this point. And at the time I was not on an exercise program of any sort. To make a long story short, I have slowly been changing the way that I eat.
Secondly, this is one of the first healthy things I have been incorporating into my diet. After a lot of research on nutrition and experimentation with these energy boosting smoothies ingredients… I feel I have found the perfect blend. Not just for tasting good, but also for nutrients as well.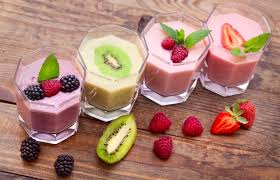 Note: I buy frozen fruits for these smoothies because they last a lot longer. And I don't have to make a million trips to the store throughout the week. Also, I try to go with organic, with no added sugars. Below Are the different types of smoothies I have created that give me the most Energy throughout my day. The Awesome thing is… They actually taste pretty great!
Energy Boosting Smoothies – #1.
1 cup blueberries (I use Organic).

1/2 cup pineapple.

1 cup Dark Red cherries (organic).

2 cups coconut milk (organic/unsweetened).

3/4 cup Greek Yogurt.
Note: for women that have painful menstrual cramps – add 1 cup pineapple. This will get rid of your cramping.
Energy Boosting Smoothies – #2.
1 cup blueberries (I use Organic).

1/2 cup Dark Red cherries (organic).

1 cup apple (peeled/fresh, not frozen).

2 cups cranberry Juice.

1 cup Greek Yogurt.
NOTE: These energy boosting smoothies will make more than an 8 oz cup. I personally drink 8-16 ounces of the smoothie right away and then Save the rest to drink throughout my day.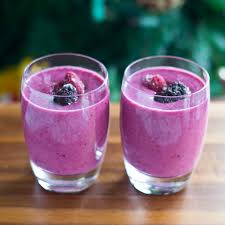 On the days that I work I freeze these energy boosting smoothies in 16 oz water bottles and take them to work with me. I find that when I drink 8-16 oz of the smoothie in place of Breakfast and then drink the rest around 2:00 PM… My energy levels stay pretty good thought the day. Not to mention, it detours me from snacking on Junk food too. The days that I drink these I have noticed that I do not get hungry as often as usual. Just make sure you do not use ingredients that have added sugars. With this said… NATURAL sugars in these fruits are OK.
Nutrition Inside These Energy Boosting Smoothies.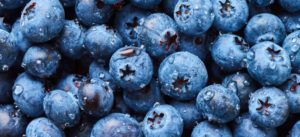 Blueberries – Benefits To Your Body.
First of all, Blueberries remain one of the most nutritious, antioxidant-rich types of fruit in the world. Furthermore, they have been shown to do everything from enhance brain health to keeping your heart strong. There is quite a long list of health benefits when it comes to these cute little blue things. Not to mention, these fruits are also super sweet, low-calorie and delicious.
Wondering about the health benefits of blueberries and how they're beneficial? Here are the top seven health benefits of blueberries.
High in Antioxidants

Help Fight Cancer

Amp Up Weight Loss

Boost Brain Health – Improves memory and Cognition.

Alleviates Inflammation

Supports Digestion

Promote Heart Health
One cup of raw blueberries contains approximately 84 calories and 21.4 grams carbohydrates.
Cherries – Benefits To The Body.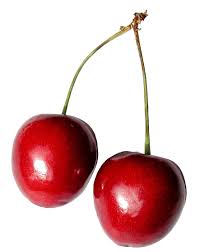 Cherries are popular because of their sweet and juicy characteristics. But more and more research suggests that cherries are extremely beneficial to your health too. Furthermore, the benefits of cherries come from their high levels of antioxidants that fight free radical damage and protect our cells. Recent research also indicates that cherries help remove excess body fat and increase melanin. Which in turn, supports a healthy sleep cycle.
Cherry intake is also associated with the prevention of cancer, cardiovascular disease, diabetes, inflammatory diseases and Alzheimer's disease. Other Health Benefits Are below.
First, Promotes Weight loss.

Second, Boosts Heart Health.

Third, High Source Of Antioxidants.

Fourth, Treats Gout.

Also, An Anti-inflammatory.

High in Potassium.

Lastly, Treats Osteoarthritis.
Pineapple – Nutritional Benefits To The Body.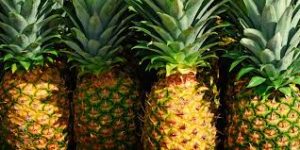 Pineapple is a delicious tasting, nutrient-dense tropical fruit that provides a ton of health benefits, yet it's still low in overall calories. It is used widely around the world as a natural remedy to treat everything from indigestion to being used as a natural allergy cure.
Below are More Benefits We Get From Pineapple.
First, Rich Source Of Vitamin C.

Second, High In Fiber.

Third, Protects Against Cardiovascular Disease.

In addition, Prevents Asthma.

Also, Helps Mental Health.

Sixth, Helps Fight Cancer.

Furthermore, Reduces Inflammation.

Lastly, Aids In Digestion.
11 Anti-inflammatory foods To Reduce your pain naturally. And Some are Found in My Energy Boosting Smoothies.
Blueberries

pineapple

Cherries

broccoli

salmon

Strawberries

Blackberries

Rasberries

Avacados

Green Tea

Grapes
What Are Antioxidants?
First, Antioxidants are compounds that fight harmful free radicals and provide so many additional health benefits. In fact, antioxidants not only prevent cell damage, but also protect against several types of chronic disease. Which includes cancer, heart disease and diabetes (to name a few). In addition, these harmful free radicals are responsible for aging. As well as inflammation and the pain it causes.
In conclusion, I hope everyone that reads this article enjoys these energy boosting smoothies. I sure do. Not to mention, I love the way they make me feel throughout my busy days. Be sure to check back often as I will continue to add more ways to benefit your heath.